"Love the racking. Took me about 20 mins on my first one, and then about 10 mins on the second one! Easy as!"
James, an HVAC from the North Shore
Experience the pinnacle of organisation and efficiency with Sparky, the van shelving system tailored for electricians and HVAC professionals. Say goodbye to tangled cables and scattered components, and hello to a streamlined workspace that boosts productivity.
Sparky is the ultimate van shelving solution designed specifically for electricians and HVAC trades. With 25mm diameter cable rails, swinging end caps for effortless cable replenishment, and 22 customizable compartments, it's the perfect blend of functionality and design.
Regular price
Sale price
$389.00
Unit price
per
Sale
Sold out
All of our products are made to order. Van shelving racks are shipped in two flat packs. Orders are dispatched 7-10 business days after payment is received.
We are so sure you'll be happy with your purchase that we offer a 14-Day Money-Back Guarantee to ensure customer satisfaction.
View full details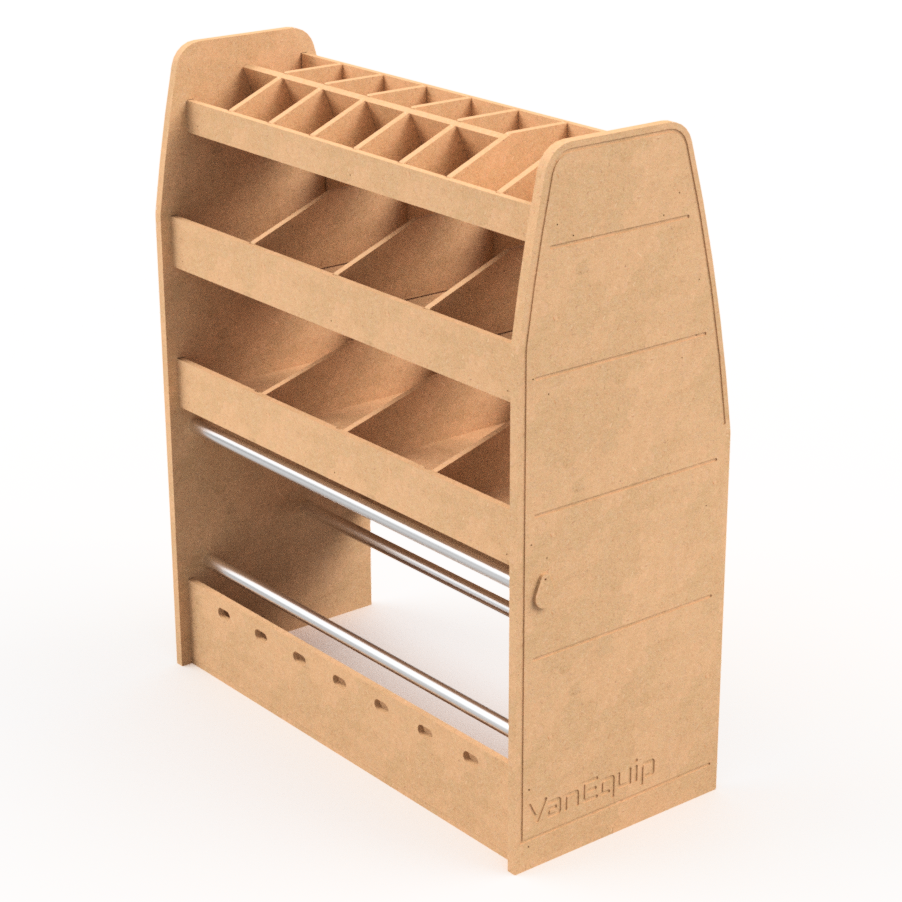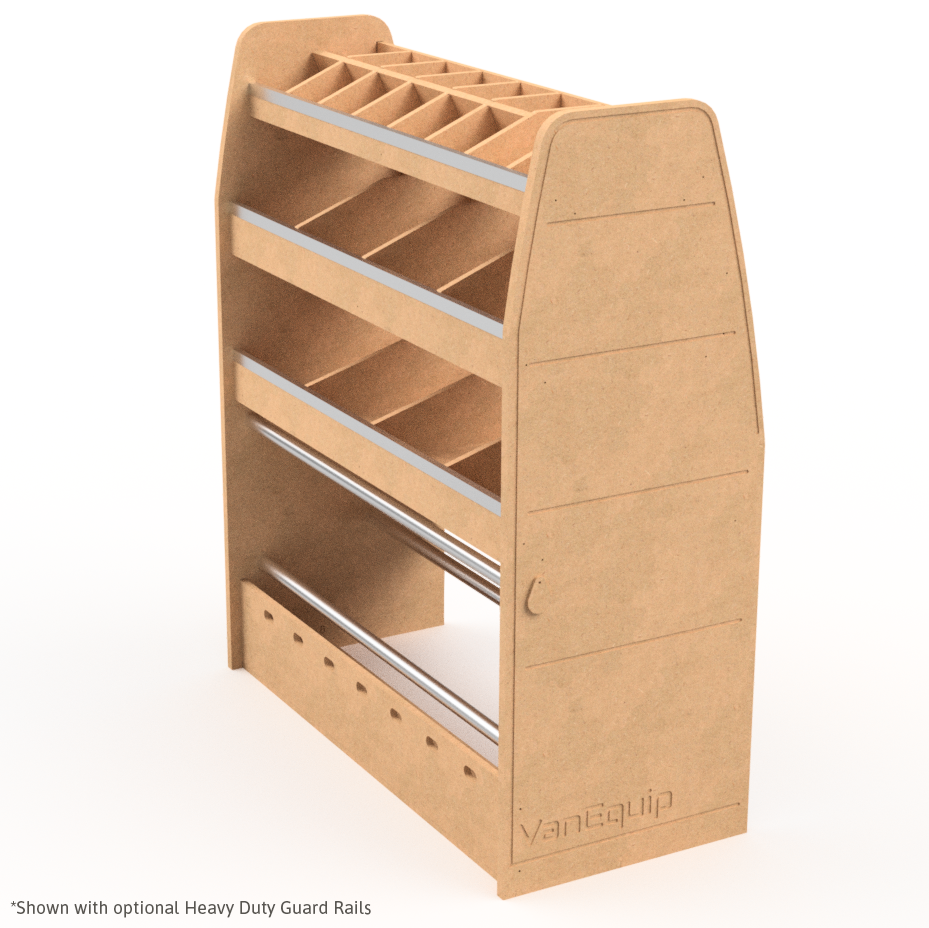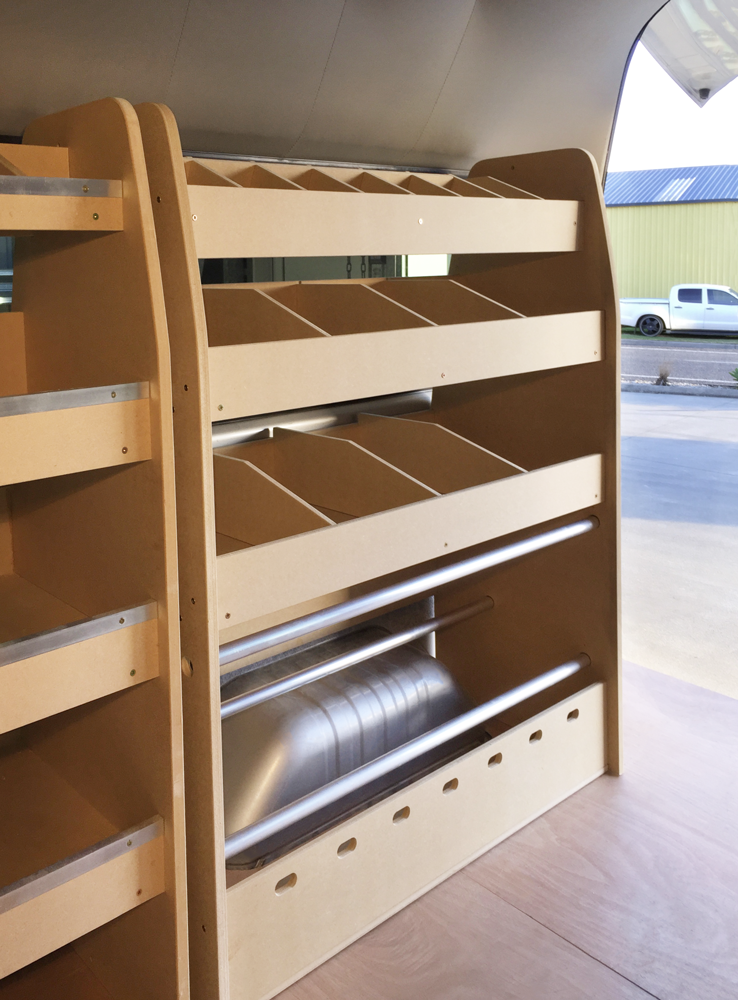 "I've got to say, some of the best shelving I've ever installed... quiet, strong and ample room for everything! Flat pack instructions were super easy and the guys were great to deal with...highly recommended."
Specifications
Shelf Dimensions

Width: 1000 mm

Depth: 450 mm

Standard Height: 1180 mm (up to 1280mm depending on van model)

False Floor Height: 900 mm

Compartments

Total Compartments: 22

Compartment Sizes:

12 * 109x115mm
2 * 109x225mm
4 * 230x322mm
4 * 230x405mm
6 * cable reels (300mm max diameter)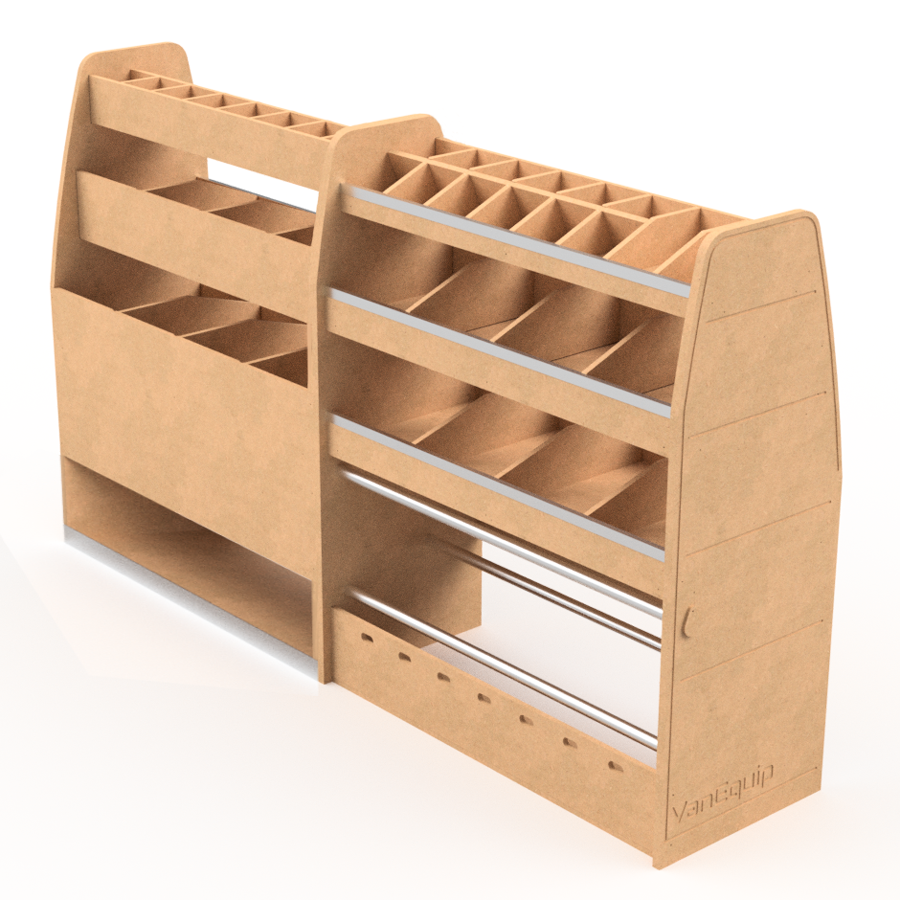 Tailored to the Trades
Whether you're an electrician, plumber, carpenter—or any tradie for that matter—there's a rack designed with your specific needs in mind. It's like having a custom workspace on wheels.
Impress your clients with a well-organized van that not only speaks of your professionalism but also showcases your commitment to top-notch service.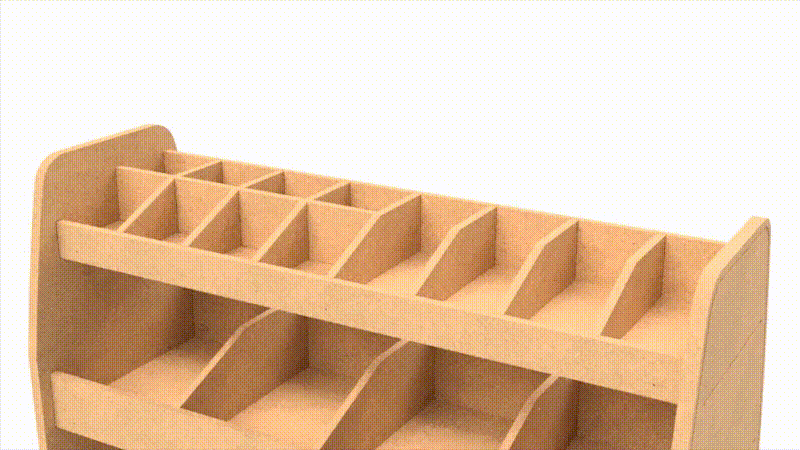 Efficiency Maximised
No more rummaging around. Every tool and piece of equipment has its place, slashing the time you spend searching and boosting the time you spend working.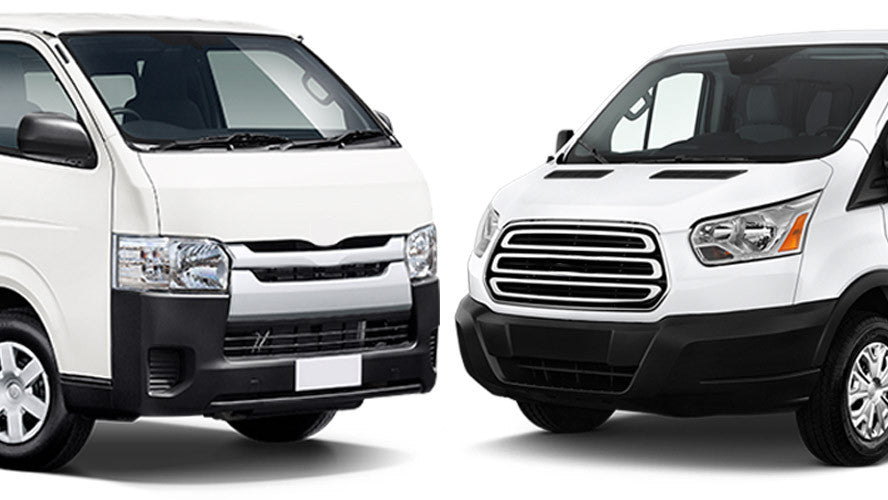 Universal fit
Made to suit all Japanese and European style vans.
Standard Height: 1180-1280mm (varies depending on van model)
False Floor Height: 900mm (bottom shelf removed)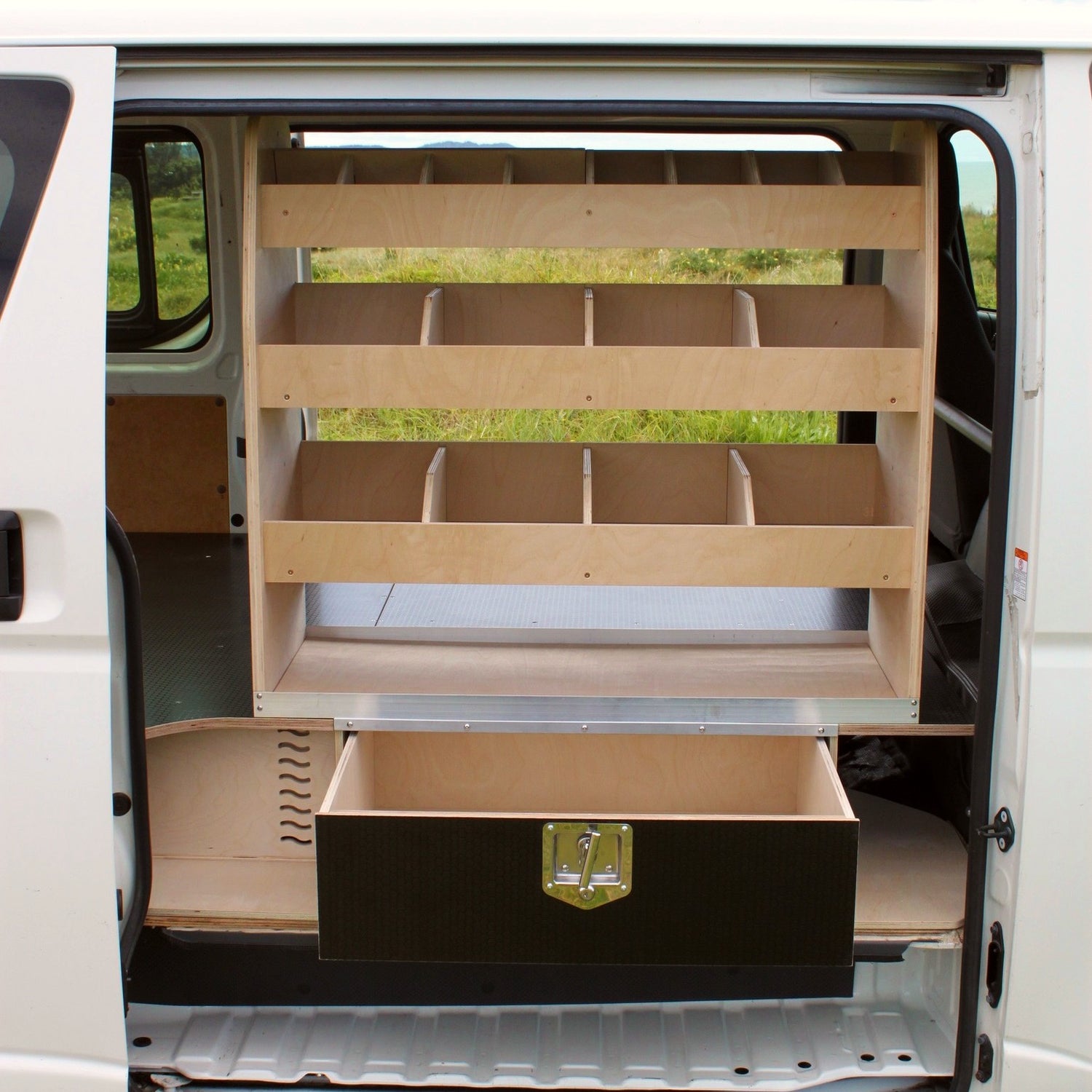 Durability That Delivers
Built for the tough world of tradies, these racks are designed to withstand the daily wear and tear, ensuring your investment stands the test of time.
Made from durable MDF or marine-bonded birch hardwood plywood.
18mm ends and 12mm shelves for strength and durability. Dividers are manufactured from 12mm MDF or ply.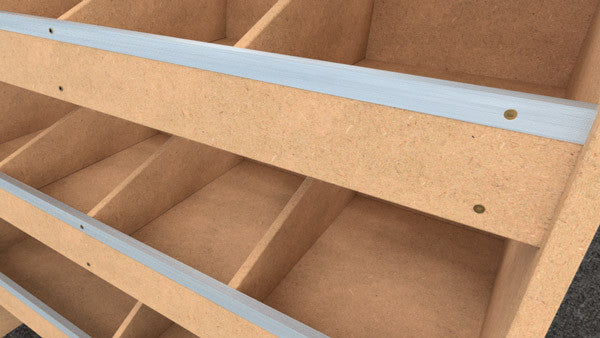 Aluminium Edge Protection
Optional 25 x 12mm heavy duty aluminium edge protection for shelf fronts.