Streamlined Storage for the Modern Tradesperson
Regular price
Sale price
$649.00
Unit price
per
Sale
Sold out
We are so sure you'll be happy with your purchase that we offer a 14-Day Money-Back Guarantee to ensure customer satisfaction.
Specifications

Width: 685 mm

Depth: 310 mm

Height: 1220 mm
View full details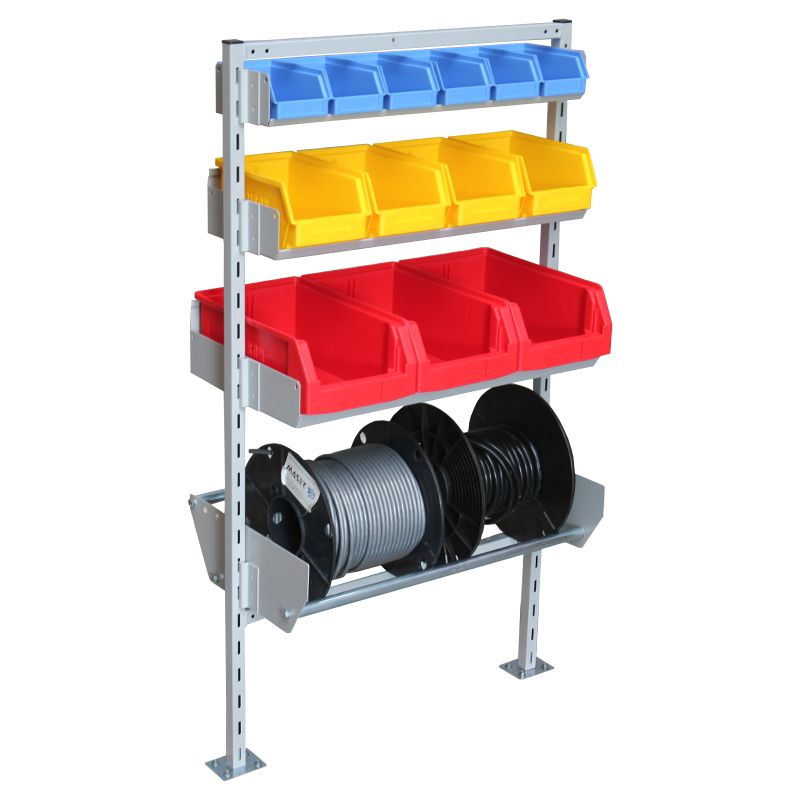 "Packages arrived last night, all good, thanks again for the awesome service and communication"
Andrew, an Electrician from Albany.
Product Description
In the world of trades, organization is paramount. The VK1R 1220 Cable Tray Kit offers a sleek, efficient storage solution tailored for tradespersons who value both functionality and aesthetics in their work vehicles.

Key Benefits:

Specialized Design: This kit is uniquely designed to be the narrowest kit suitable for a standard height van, incorporating two trays replaced by a cable tray. It's the perfect blend of compactness and utility.

Versatile Placement: Whether you want it behind the front seats facing the rear or down the side of your van, this kit adapts to your needs. However, note that its full height may affect rear visibility for the driver.

Customizable Aesthetics: The default bin color is showcased in the main image, but you have the freedom to choose a color that aligns with your brand or personal style.

Effortless Setup: The kit includes a fitting kit and clear installation instructions. Its welded frame design ensures a quick and robust installation, saving you time and effort.

Invest in the VK1R 1220 Cable Tray Kit and transform your work vehicle into a beacon of organization and efficiency. Elevate your trade with a storage solution that truly understands your needs!