Tailored Organization for Tradespersons
Regular price
Sale price
$749.00
Unit price
per
Sale
Sold out
We are so sure you'll be happy with your purchase that we offer a 14-Day Money-Back Guarantee to ensure customer satisfaction.
Specifications

Width: 1000 mm

Depth: 310 mm

Height: 1220 mm
View full details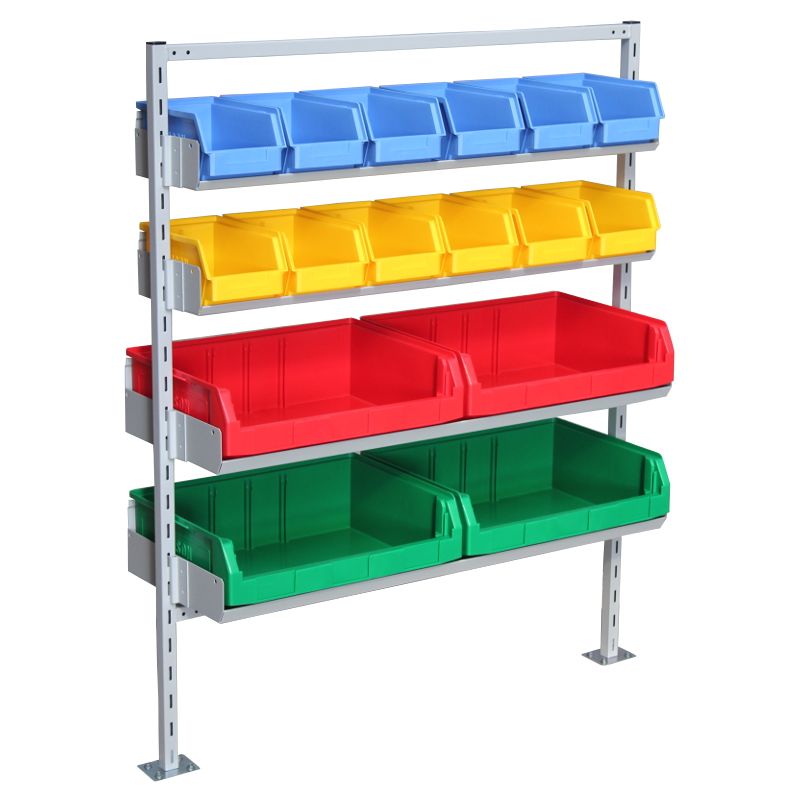 "Packages arrived last night, all good, thanks again for the awesome service and communication"
Andrew, an Electrician from Albany.
Product Description
Every tradesperson knows the value of a well-organized work vehicle. With the VK4R 1220 Kit (No Small Bin) Kit, you get the best of our most popular van shelving system, tailored to your specific needs.

Key Benefits:

Streamlined Design: Based on our top-selling VK4R1220 shelving kit, but with the small row of bins at the top removed. Perfect for those who don't deal with tiny components and want more space for larger items.

Universal Compatibility: Designed to fit almost every van model, ensuring you won't face compatibility issues.

Flexible Installation: Whether you prefer it over the rear wheel arches, behind the front seats, or facing a sliding door, this kit adapts to your preferences.

Customizable Aesthetics: The default bin color aligns with the main image, but you're not restricted to it. Choose a color that resonates with your brand or personal taste.

Effortless Setup: Comes with a comprehensive fitting kit and clear instructions. The welded frame design ensures a quick and sturdy installation.

Upgrade to the VK4R 1220 Kit (No Small Bin) and experience a work vehicle that's not just organized, but tailored to your trade. Boost your efficiency and professionalism with every job!